Home Made Laundry Soap
After seeing several recipes for homemade laundry soap, we finally tried our own yesterday, all are a variation on the same theme. When I told my mom, she said something along the lines of, "so does Proctor and Gamble, it's called Tide." Hahaha! It wasn't so much about being a hippie as much as Omi might say it was, or saving money, although if it works as well as the claims say the handy hubby will be making this all the time for as cheap as it is to make
Elegant Wedding Dresses UK
.
We used this recipe
here
. I have seen recipes where they add essential oils too, we only had lemon on hand from bee care, and I didn't really want to walk around smelling like furniture polish, so we just left it 'soap' scented, the Fels-Naptha has a mild smell to it.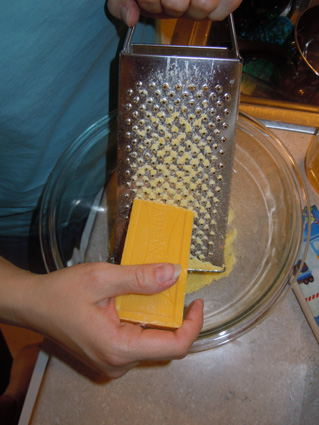 Grating the soap took the longest.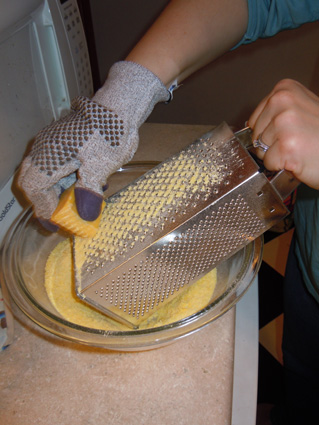 The Handy Hubby got worried I was going to run my fingers along the grater, so I he got me a glove to prevent my fingers from looking like hamburger.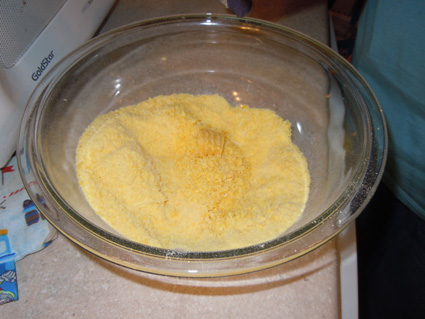 Finally done grating, the directions said you could use a food processor, but I didn't want to clean all the parts.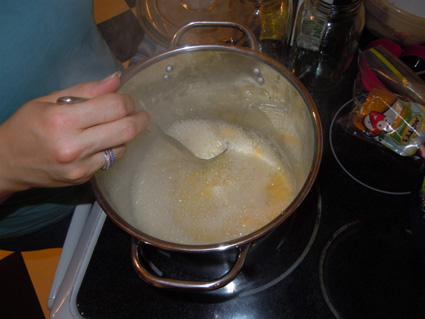 Stirring the soap, making sure it had all dissolved.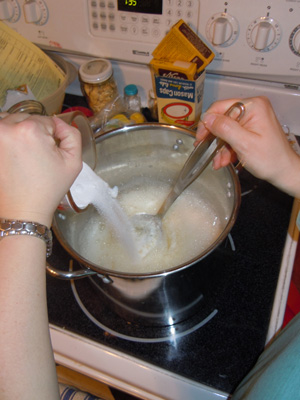 Adding in the washing soda and borax.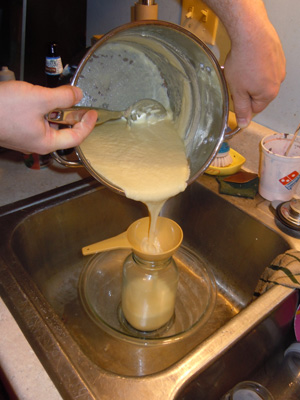 pouring it into 2 quart jars.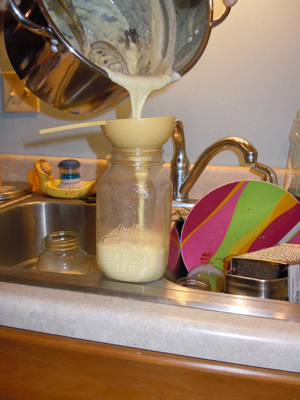 I like this jar, it says "Mom's Mason Jar", one of Aunt Cindi's estate sale scores!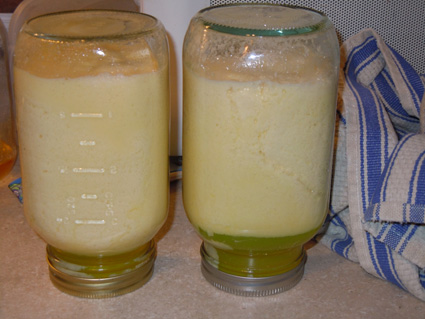 waiting for the soap to separate before blending, we waited for 4 hours, but probably won't wait that long next time, it was thick and hard to get to whip in the blender. The HH ended up putting it in the blender and adding a little extra water.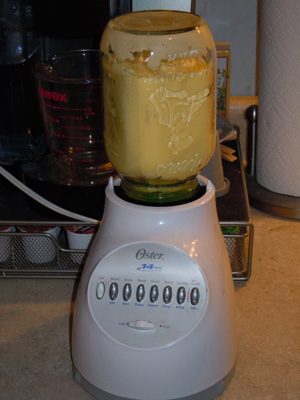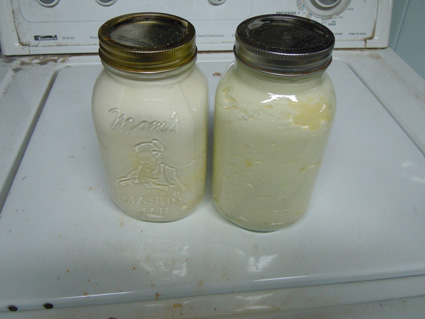 Just washed the first load with it, hard to tell if it works better than the stuff we've been using, guess I'll look for something really messy and do a before/after comparison, or maybe I'll find a rag to destroy and try to clean up?