In addition to the
new queen for my hive
this weekend, we got a second one to re-queen the Hive 1 at my dad's house.
This hive over-wintered with lots of capped honey, pollen and nectar. We opened them earlier in the season, and found they still had a lot of stores, but now that it's spring time, the queen is struggling to get brood going on the face of two frames. We're almost certain the queen is failing for some reason.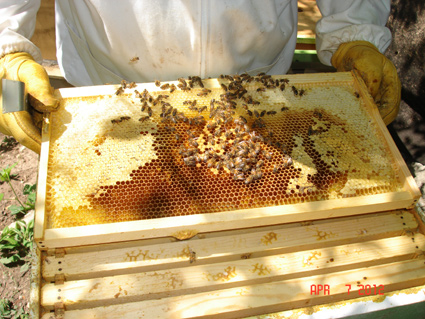 Prior to introducing a new queen, we found and pinched the old queen a day in advance.
We took two frames of bees from my house to join with Hive 1 and increase the population of the hive, since they were down to just two frames of bees.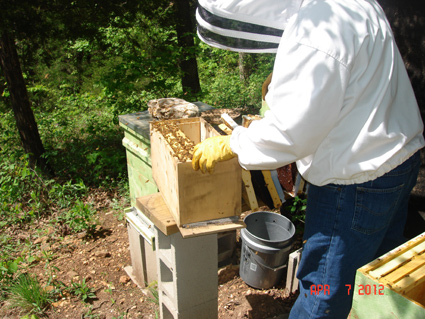 Below you can see the new queen in her cage being introduced to the colony. We pushed two frames together and held the cage in place. The wire you see on either side of the queen cage is there to help us hold the cage while we lowered it into place.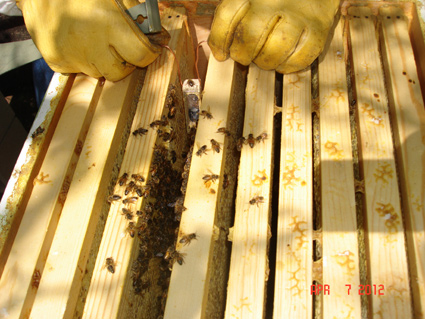 We'll come back in a few days and see if they released the new queen. We expect to see her released and laying lots of eggs and bringing this hive back to full population!