A week ago my aunt had stopped by the house and gave me an old honey jar she had found at an estate sale.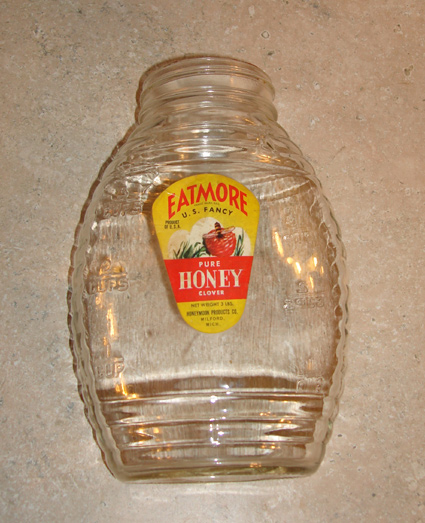 The jar is glass, appears to be similar to an oversize Queenline style jar. It has 1, 2 and 3 cup markings on the front and back with a outline of a honeybee around the neck of the bottle. The mouth of the jar is the same size as a canning jar.
The label reads:
EATMORE
Trade Mark Reg
Product of U.S.A.
Pure Honey Clover
Net Weight 3lbs
Honeymoon Products Co.
Milford Mich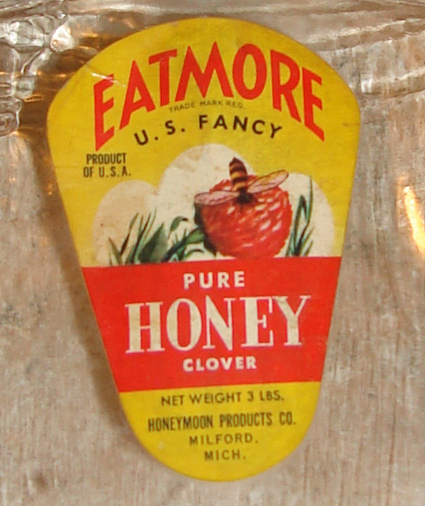 I tried to research the "Honeymoon Products Co" online, and wasn't surprised at the fact that none of the results were honey related.
I was hoping for a Wikipedia article or something that would give me more details about the company, and or this honey jar. More specifically, I was wondering how old this jar might be.
If you know something about this jar, the label, the company, the time period it was sold (or still is sold), etc., let me know in the comments!