This summer we planted several varieties of sunflower seeds. We planted regular sunflowers, dwarf sunflowers and large sunflowers that produced 10" faces.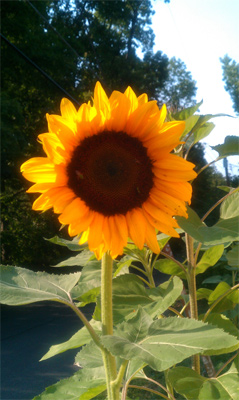 So why a post about sunflower seeds on the bee blog? OK, it might be a weak link that honey bees like sunflowers, and we have both bees and sunflowers, but I'm going to post about it anyways.
When the sunflower petals dried and fell off, and the seeds were mature (easy to remove when you wiggle them) we removed the heads of the sunflowers and took them to the kitchen.
The kids helped remove all the seeds from the sunflowers.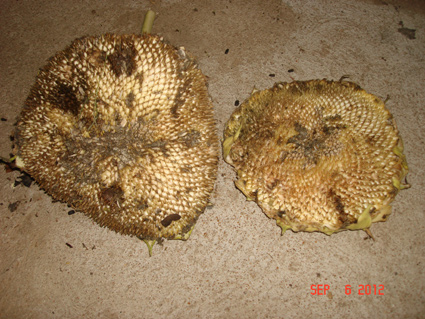 Then we put the seeds into a container filled with salt and water and let them soak over night.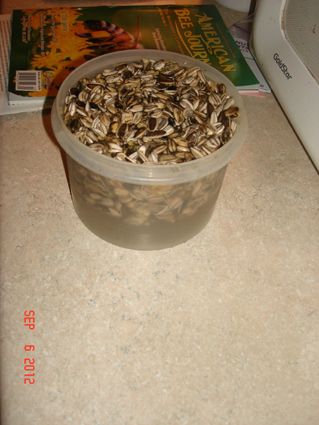 In the morning, we spread them out onto a lined baking sheet and roasted them in the oven at 300*F for about 1.5 hours.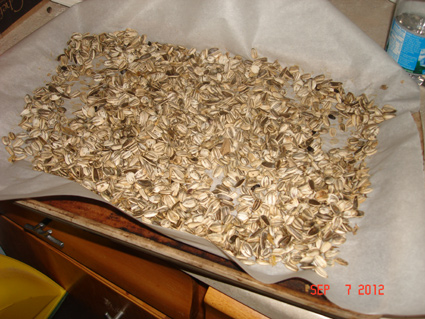 When they were done, the kids couldn't hardly wait for them to cool before digging into them.