When I
racked the Fall Harvest Cyser a couple of weeks ago
, it was still cloudy.
Now it's quite clear and ready to be racked into new containers again.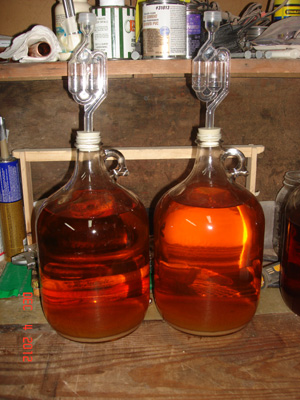 A gravity reading indicated it was still about 1.000, the same as it was 4 weeks ago.

It's surely got to be close to finishing fermentation, with the estimated alcohol content by volume already hovering around 14.96%.
According to the manufacturer of the Lalvin D-47 strain of yeast, it's alcohol tolerance is 14%, so the yeast should be just about ready to give up any time now.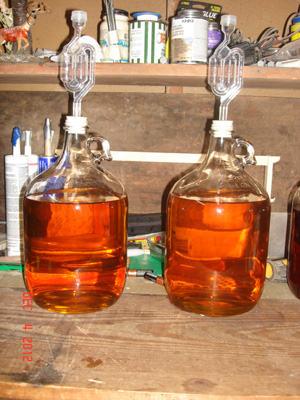 After I finished and cleaned up the equipment, here's what the two containers looked like.
The cyser will finish any remaining fermentation here, and then will be bottled.