The packages of bees were 45 days late this year because longer than normal winter had delayed them significantly from the supplier.
But at last, the bees were finally here!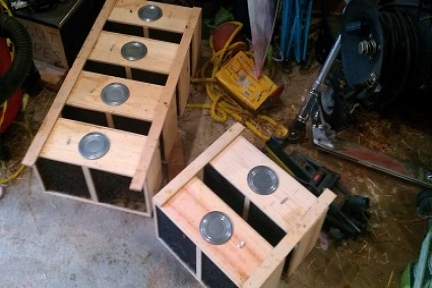 We ordered 2 packages for my house, two for our outyard and two for my brother who took them up to the northern part of Missouri where he lives.
Below are some pictures we took while installing the packages.
I moved a few frames out of the deep box to make room to shake in the new bees.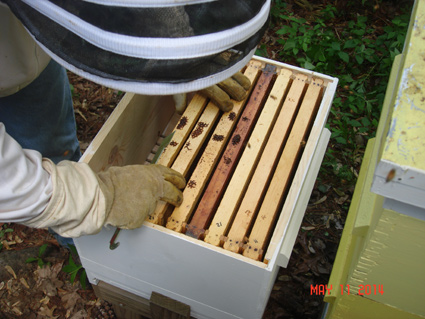 I sprayed the package with 1:1 sugar water to help calm the bees and prepare them to be shaken out.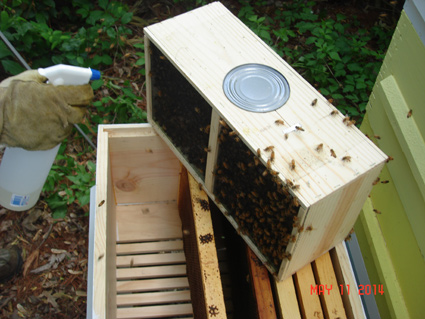 I removed the can of sugar water that they used to survive while on their journey.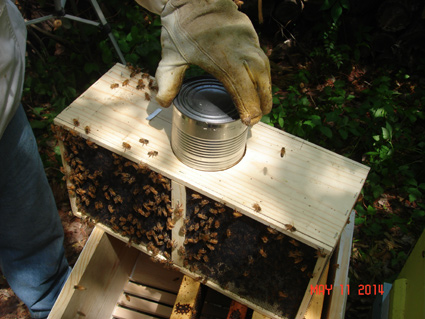 We pulled the queen cage from the package and set her aside.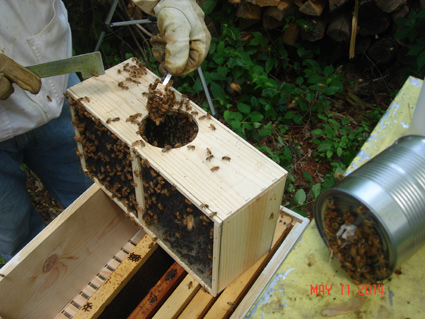 The queen cage did not have any attendants and only had a rubber cork covering the hole. I removed the cork and added in a piece of marshmellow so that the bees could eat the marshmellow and release the queen as soon as they had accepted her.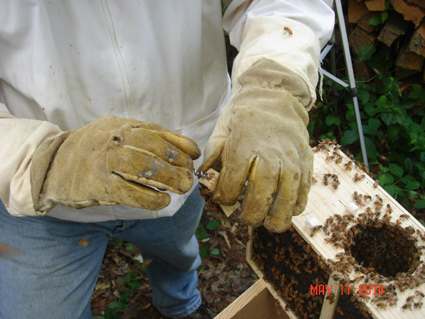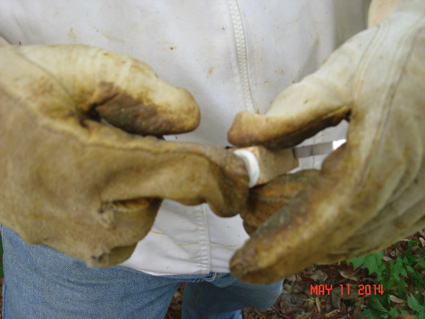 Then we took the queen cage and hung her between two frames towards the middle of the hive. You can see a small silver metal tab towards the middle of the hive...that's the hanger for the qeen cage.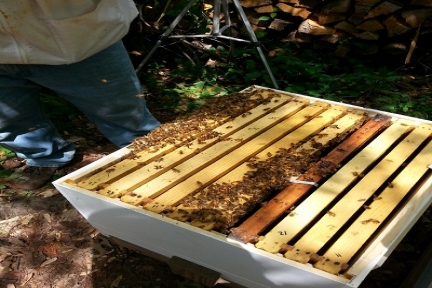 Once the queen was safely hung inside the hive, I dumped the rest of the bees into the open area of the deep and then replaced the frames and added a hive top feeder of 1:1 syrup.
I put the almost empty packages in front of the hive to allow the stragglers to climb out of the package and into the hive.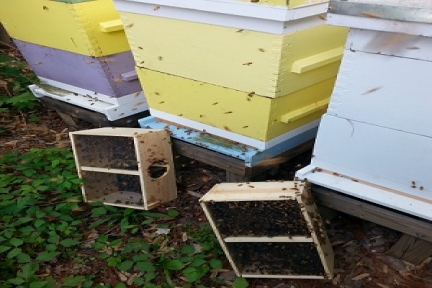 Below is a video of how we installed one of the packages at the out-yard the same day.



It's been two days since we installed the bees and none of them have absconded. They seem to have taken to their new homes.