This weekend we moved the beehives from our outyard back home so we could prep them for winter and feed them without having to carry syrup to the outyard.
This post is picture and video intense (lots of pictures).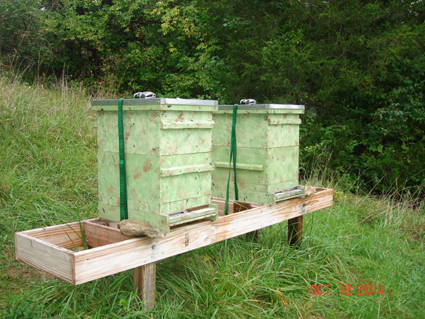 The picture above is one I took during the daytime. We had planned to move the hives in the early afternoon since it was misting and cool weather, but found there were still foragers flying.
Not wanting to leave them behind, we put straps on the hives and came back after dark when all the bees would for sure be in the hive.
The remaining pictures (and video!) was taken
by Emmett
who went along to watch.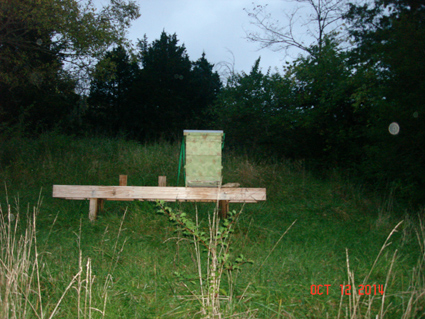 With one of the hives moved to the trailer, we set out to move the second one. Screen was put into the entrance reducer so that no bees would come out to see what was going on.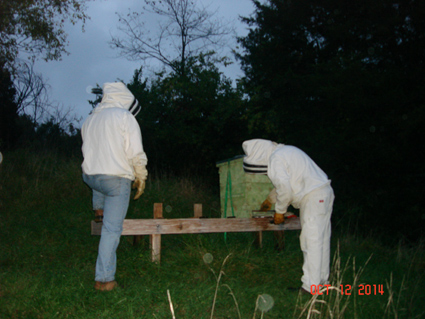 Here is a picture of some of the "heavy work" as Emmett calls it.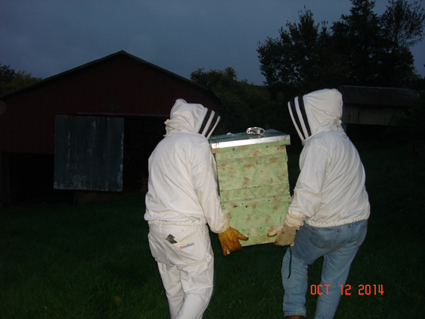 We carried the hives across the field, up a small hill and into the waiting trailer. I think next year we may investigate making a two person hive carrier.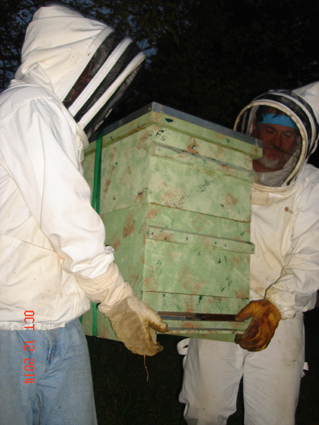 "Whew!" Made it to the trailer.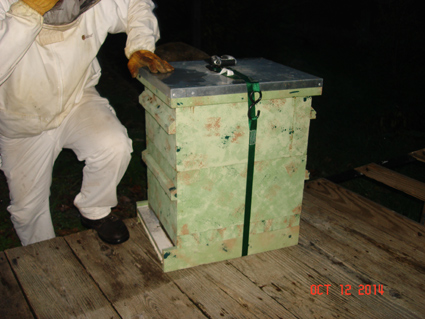 Emmett, asked that we pose on the trailer, and snapped this photo.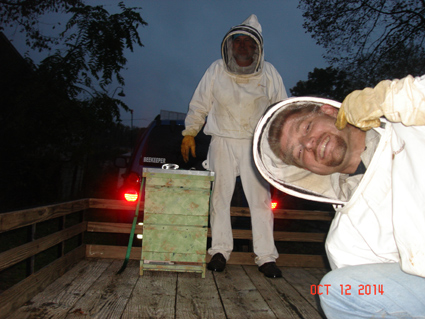 Here, too dark to see the hives, but I like the reflective tape, reflecting the camera flash. There were so many pictures taken (more than what appears in this post) that it seemed like lightening was going every few seconds!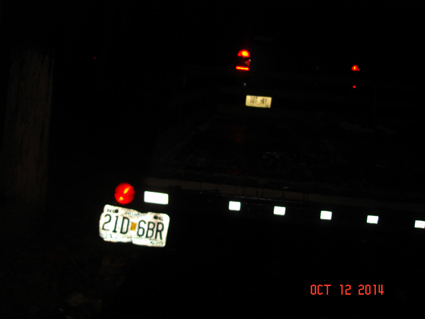 Got Honey
!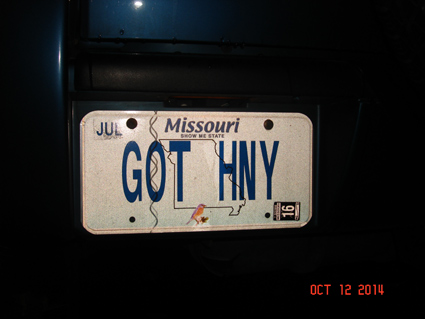 Here the hives were safely transported back home, and were slid to the edge of the trailer, waiting to be moved.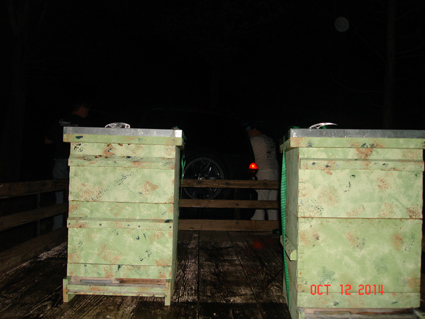 Pictures of us carrying the hives away from the trailer and to their resting place for the winter.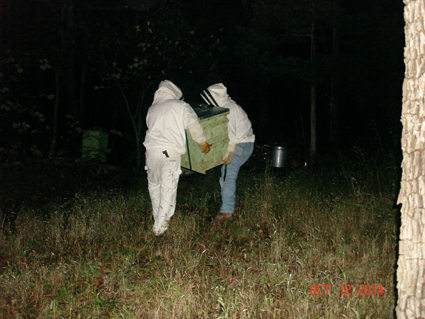 A little bit farther...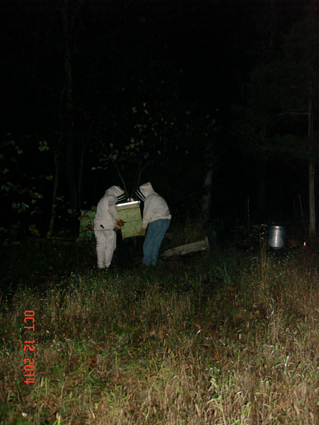 And we're there!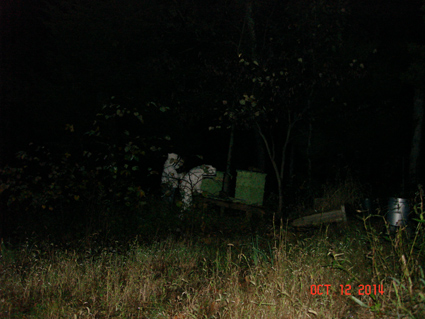 Here's a video Emmett took of us carrying the hives from the outyard field to the trailer. I told him he did a great job keeping the image in the center of the frame even while he was walking and following us!