Back in November
I started a batch of JAO mead
.
Back in February
I racked the JAO into a new fermenter
.
A week ago, since it was crystal clear, the air lock had no movement in over a week, I bottled it.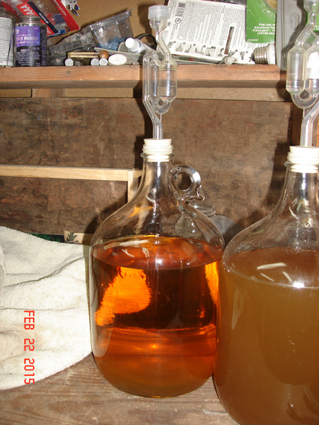 I also sampled a bit of it (who wouldn't right?!) and it had a stronger than I expected raisin flavor. I should clarify, I didn't expect the raisins to provide any flavor at all. Who knew a dozen little raisins could impart any flavor!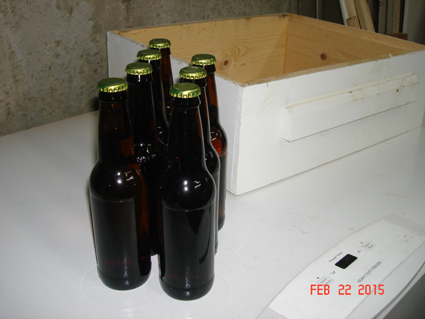 I went ahead and bottled the 1 gallon batch into a couple of beer bottles and put them away out of sight. In a few months I'll open one and see what it's like.
Immediately at bottling, I could tell there were no harsh fusel alcohol flavors, so in a few months, it ought to be really good.
I didn't realize it at the time, but now that I'm looking at the pictures of the bottles, how fitting to have a bee box in the background, since honey is the major ingredient in the JAO mead!