This weekend was time to move the bees from my dad's house over to the outyard at our friend Tom's farm.
The bees produce lots more honey at Tom's house in town then they do out in the woods.
In the picture below, 4 hives are ready tightly wrapped with ratchet straps so none of the boxes come apart while we're carrying them.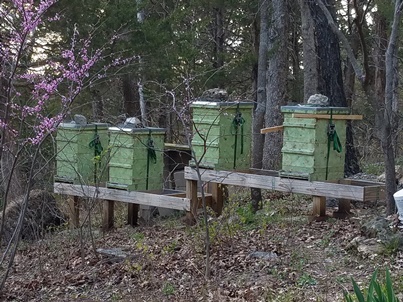 In the picture below, the hives have been moved from their hive stands, and are sitting side by side on the trailer, ready to be moved across town.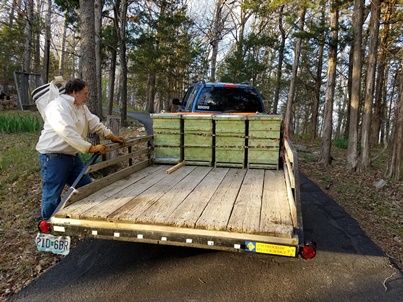 The weather was cool, and most of the bees were clustering inside the hive, except for the one or two guard bees who ventured out and wanted to let us know they didn't approve of the hives being moved.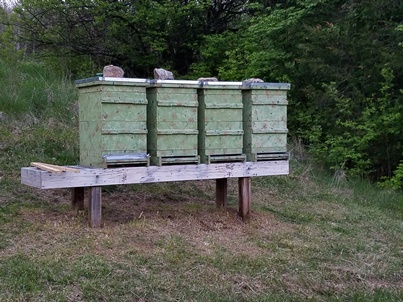 A quick 10 minutes across town and we arrived at Tom's farm.
We had cut the grass under the hives with a week whacker the week prior and also applied GuardStar drench to the ground under and around the hives in an effort to control SHB.
These bees sit in full sun, and the bees at my house sit in full shade, and they both seem to have the same amount of SHB...way too many.
We'll give the bees a week to settle in their new location and then give them an inspection.