This past weekend I checked the hives at home to see what the situation looked like with the 3 hives that were in various stages of queen-less-ness as they're undergoing artificial swarm technique to control swarming.
I was able to find and mark the new queen in the hive closest to the kids swing set.
The hive in the middle had recently had it's queen smashed (on purpose instead of an artificial swarm) and the hive closest to the fence was looking queen-less even 5 weeks after a split, so I gave them a frame of eggs a week ago, and they capped the brood in it, instead of raising emergency queens. I didn't see any eggs or signs of a queen elsewhere in the hive, but I'm guessing they have a queen and she'll start raising brood soon.
Turning my attention to the supers, there are about 7 full supers and 3 more that are in various stages of fullness.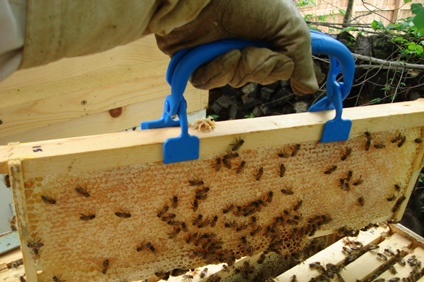 I checked a few of the frames that were not yet capped, and the moisture content ranged from 17.5% in several frames to 21 % in others.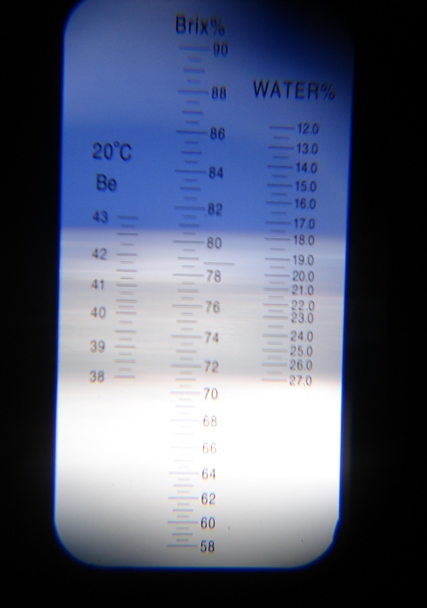 I'll give them some more time to finish collecting nectar, curing it and capping it and then we'll have a honey extraction party!
Replica Watches, Audemars Piguet Replica, Rolex Replica, Hublot Replica, Hublot Replica, Rado Replica, Richard Mille Replica, Panerai Replica, Patek Philippe Replica, Tag Heuer Replica, Vacheron Constantin Replica