The past few days I had access to an Infrared Camera, and one of the things I used it for was to take thermal images on the blue/purple hive at my house.
Infrared and thermography is too complicated for me to describe here, so
I defer to Wikipedia
.
There's a lot of information on the image, but what's important to notice in each photograph is the color scale (shown in Fahrenheit) on the right side of the image, and to know that the color patterns in the rest of the image correspond to that scale.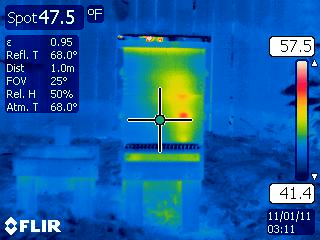 I experimented a lot with the temperature ranges on the camera, so each image has slightly different color patterns based on that scale/range.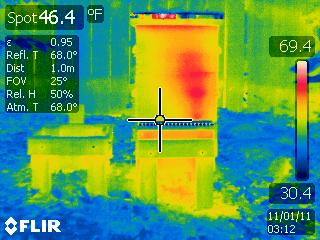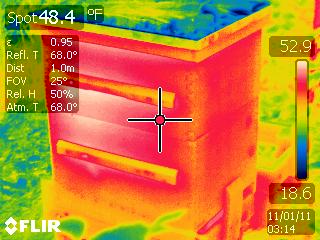 You can see how the cluster is on the right hand side (southern) side of the box, which is where they get most of the afternoon sun.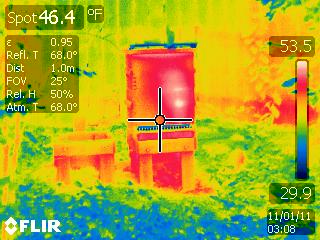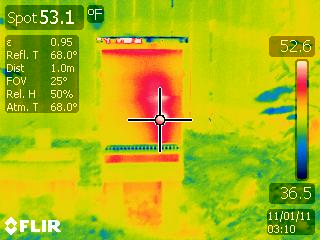 The cluster is mostly in the lower brood box, but not entirely. I assume as the weather gets colder, they might cram further into the lower box for an even tighter cluster.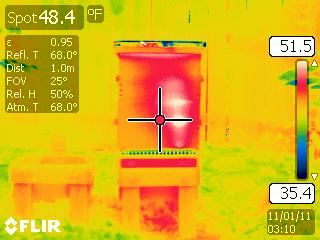 When the winter weather really hits, and everything is frozen outside, I'll see if I can borrow the IR camera again and take more images, hopefully of the hives at my dad's house too.