I remember as a kid one of my favorite shows on TV was a Canadian comedy show that aired on PBS called the
Red
Green
show.
The premise of the show was that with a roll of duct tape, a guy could build or repair almost anything. Red often referred to duct tape as the Handyman's secret weapon.
As I stand in my workshop taking measurements of the screened bottom boards I made last year, so that I can make an extra duplicate for this year, I noticed a long trail of propolis along the back of the SBB.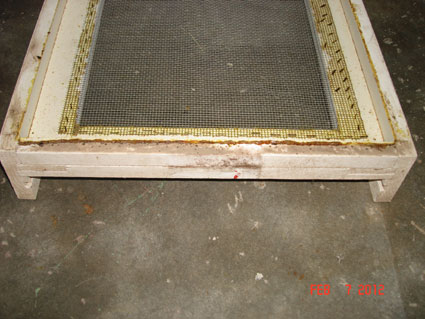 Below is a close up picture of the propolis along the top of the back of the SBB.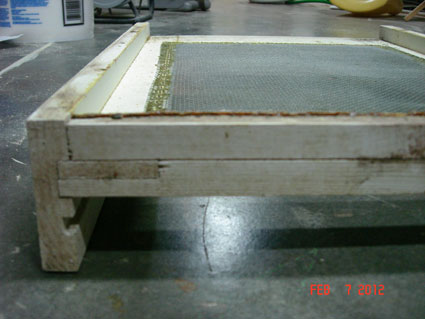 Why is there a line of propolis there? Because when I made the SBB last year, I trimmed the piece of wood for the back a little short, and it left a gap between the screened bottom board and the bottom of the brood box.
To help illustrate the gap, I placed a scrap piece of wood where the bottom brood box would go in the picture below.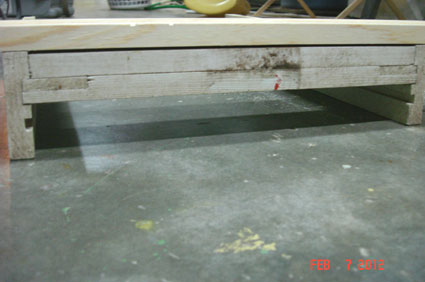 The bees noticed this gap and filled it with propolis to seal up the hive.
I've seen a lot of beautiful hand crafted bee hives out there...some that look like they were created by highly skilled cabinet makers. I wish my hives looked that good!
And then...there are my hives. I'm not a cabinet maker by any stretch of the imagination, but the girls seemed to accept my "handy work" anyways.
As Red Green often said, "If the women don't find you handsome, they'll at least find you handy."
I'd humbly like to add: "and if not, they'll use propolis to fix it."
If you're building your own hives this spring, don't sweat the small stuff. Relax and enjoy yourself in the workshop, knowing the girls will help fill in the gaps, if needed.