"
If the bee had not such a necessary and yet formidable both of offense and defense, multitudes would be induced to enter upon its cultivation, who are now afraid to have anything to do with it.
" - L.L Langstroth "The Hive and The Honey Bee" p.23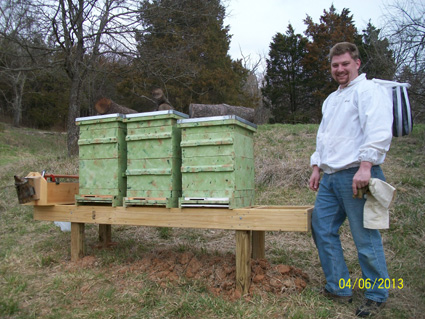 Our bees live in Eureka Missouri, about 20 minutes south of St. Louis.
Member of
:
Eastern Missouri Beekeepers Association
Beekeeping Since
:
2011
Number/Name of Hives
:
We have a total of (8) hives.
Location of Hives
:
We have hives at my house in Eureka, at my parent's house in Pacific, and at our friend Tom's farm.
Contact Me
:
Have a comment or a question? Great! Send me
an email
!
Keywords: Local Honey Bee Swarm Removal