We didn't blow our top, we got a new one...
Two very exciting things happened at our house last Friday; 1 this momma's new (old) Singer Featherweight 221 arrived and 2 we got our new roof.
The house has been due for a new roof for some time now, and after doing the taxes we decided that was a good place to put our refund to work (and daddy things a jet ski is another good idea--I don't, but that's another post). We had about 5 companies come and take a look and submit bids for the work, and then picked one to do the work.
When I went to sign the paperwork and contract for the new roof, the contractor said we would probably get it this week, but they called us last Friday at 7am and said they had a cancellation. We said we'd take the opening.
When I left the little house on the big hill (LHOTBH) looked like this...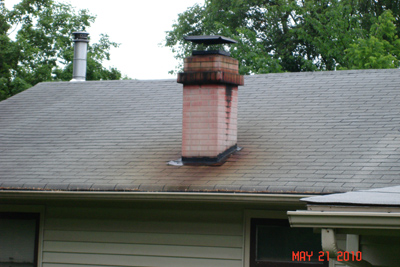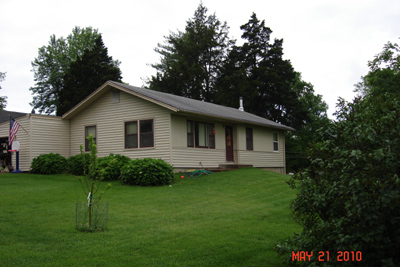 When I got home the LHOTBH looked this... We got a free upgrade to 30 year architectural shingles because we picked our roofer within 30 days of their bid. You can't really tell from the pictures but the shingles are brown.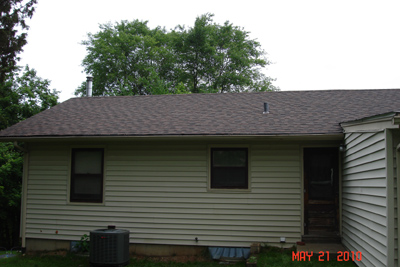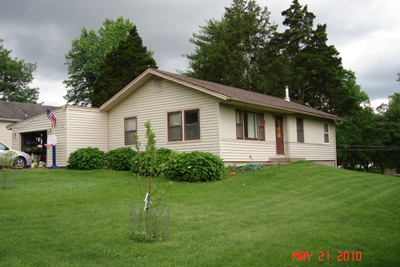 The roof on the garage has not been replaced yet, daddy wanted to do some of the work himself, but worried he wouldn't get the house done before a rain came, but thought he could handle the garage. So he's going to work on it this summer.