Relocating the Trees
Have you ever read the children's book "
The House That Had Enough
"?
For some reason while working on the projects around the house this weekend, this book came to mind.
We're trying to reclaim a corner of our yard that has been taken over by brush, small trees, a stockpile of firewood, and old cedar tree limbs from the tree that used to haunt the front yard for many years.
In the process of cleaning this area out, we carefully uprooted several young trees, and decided to replant them in other portions of our yard to see if they would take.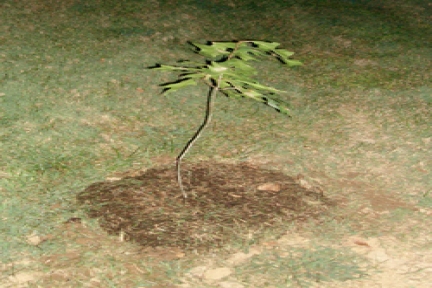 If you were to look around our yard, you'd see a bunch of these short little threes planted, and to me, they look like they just got up from the corner of the yard where they were, and walked away, to a new spot.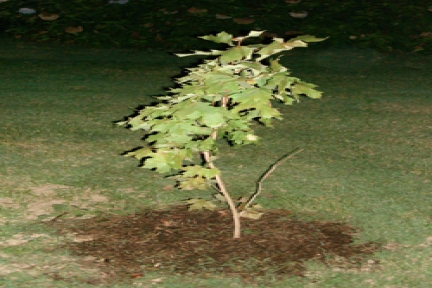 Only time will tell if these guys will take root again and grow.