A few days ago I made some
Bees Wax Lotion Bars
. We like them a lot because they melt into skin easy and the kids like them because they are shaped into Lego blocks.
Almost everyone else we talk to loves them and we've been handing them out at a pretty fast rate.
I found another silicone mold we own and made a double batch of lotion bars today.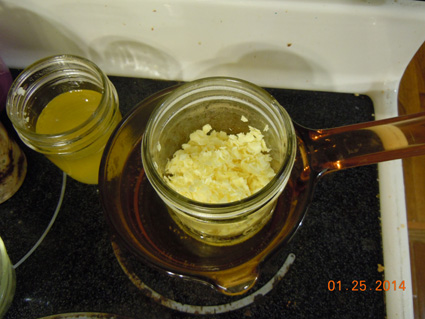 What shapes are in that blue wax mold you wonder?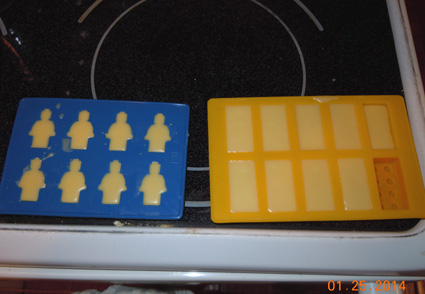 They're Lego people of course! They go nicely with the Lego blocks of lotion don't you think?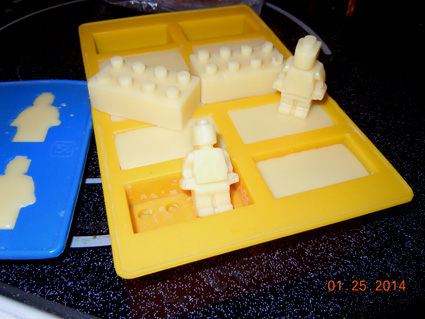 I do wonder what the bees would think if they ever found out what sort of things I was making with their wax.