This weekend we extracted the honey from the hives at my house and at the farm.
The bees haven't brought much in during the month of September, most of what was in the supers had been there since the last time we harvested in the springtime.
We pulled about 2.5 supers from the hives at home, and about 3 supers from the hives at the farm.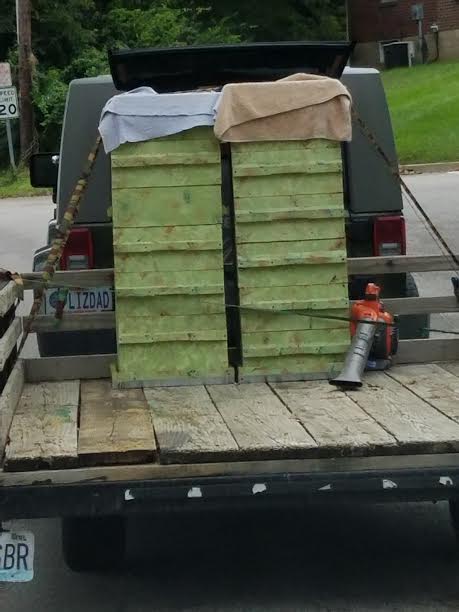 Some of the supers we pulled were completely empty, so we just placed them into storage for next year.
Garrison, Maeve and Emmett took turns uncapping the frames before they went into the extractor.
We also made some chapstick this weekend with rendered wax. We made flavors like mango, black cherry, peach and raspberry. You can
see my tutorial and recipe
if you're interested.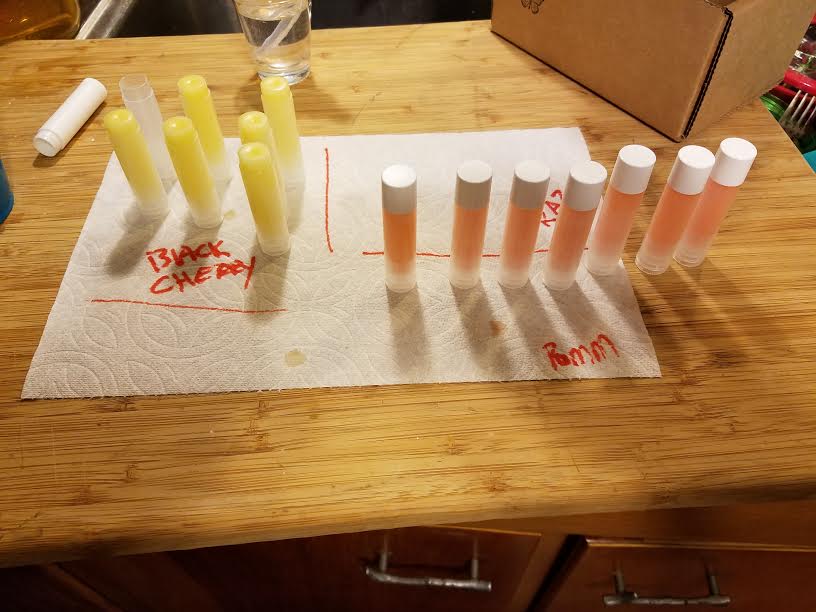 The yield from the hives at home was 48 lbs (around 4.5 gallons) and the hives at the farm gave 60 lbs (just above 5 gallons).
The combined total for the 2016 year from home and the farm is 650 pounds of honey!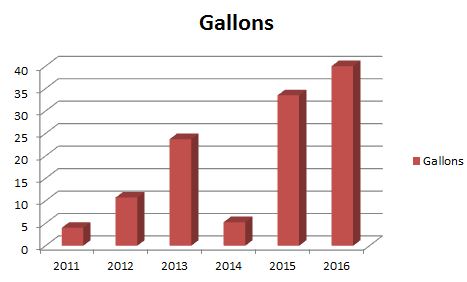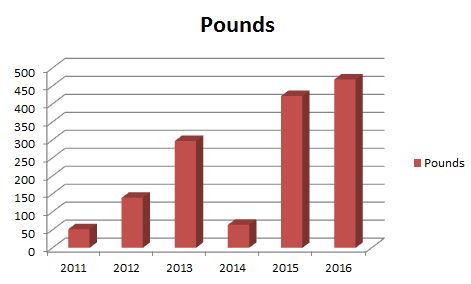 Here's a break down by season (Spring vs Fall)...Looking at the chart, it's almost not worth the overall effort to harvest in the fall...but then again, I'm partial to the darker more fragrant fall honey!