If you're interested in the recipes for these, you can find them on the left side navigation under "Articles and How-To's" labeled as
Bees Wax Lip Balm
and
Bees Wax Lip Balm
.
Today, I'm just posting pictures for your viewing pleasure of this weekend's project.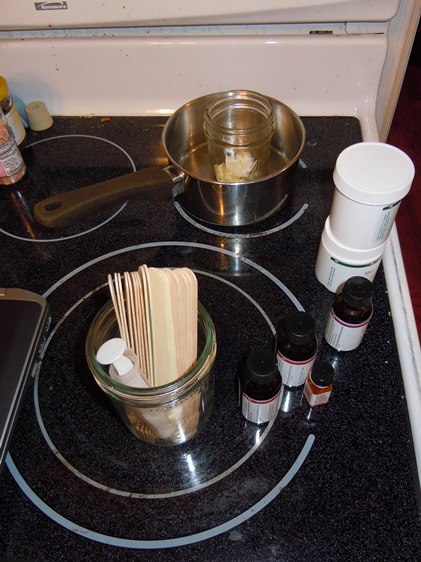 Here are all the ingredients for lip balm melting in a double boiler.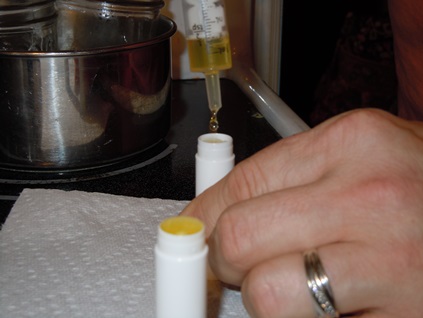 Here I'm using a sterile eye dropper to carefully transfer hot molten lip balm into the lip balm containers.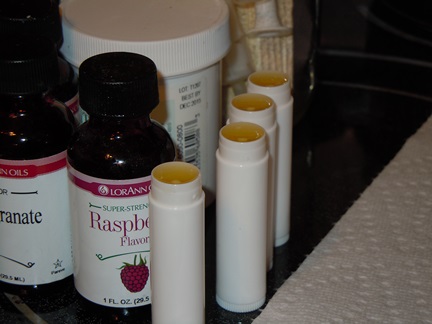 Pictured above are containers full of lip balm, cooling. We made 6 containers of Mango and 6 containers of Peach, and 1 container of Peach/Mango.
Below is another double boiler melting ingredients to make lotion bars.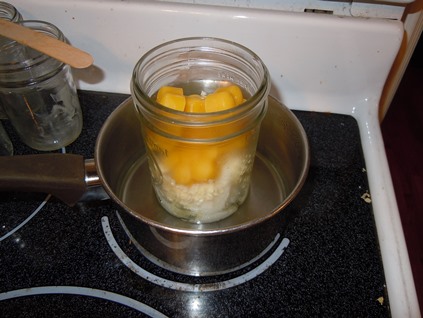 Here is a picture of one of the lotion bars after it's cooled and removed from the silicone mold. It's so soft and melts easily with just the warm touch of your hand.